Kitchen Cabinet Showroom Locations
TLC Kitchen Cabinets is a national wholesale distributor of premium wood
​kitchen cabinets manufactured by J&K Cabinetry
J&K has full cabinet displays at the showroom locations listed below but they DO NOT sell direct.TLC Kitchen Cabinets is YOUR online portal to purchasing J&K Cabinets.
All Pricing / Design Help / Orders / Payments / Deliveries ​are processed through TLC Kitchen Cabinets
Email us your kitchen design for a FREE estimate or download our price list & cabinet spec catalog below to compare. ​J&K Cabinetry Showrooms are just for viewing cabinet quality before you buy and are the pickup locations. All cabinets purchased through TLC Kitchen Cabinets include soft close doors and drawers.
Price list is for ASSEMBLED cabinets. INFO@TLCKITCHENCABINETS.COM800-221-8099Quality Cabinets at Wholesale Prices!! FAST!!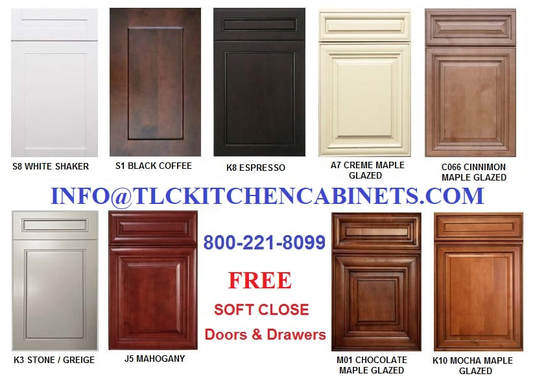 TLC KITCHEN CABINETS / 800-221-8099
Chicago J&K Cabinetry Showroom
1655 BUSSE ROAD / ELK GROVE VILLAGE, IL 60007
​Will Calls Running 3-5 days Delivery 7-10 days
​ INFO@TLCKITCHENCABINETS.COM

TLC Kitchen Cabinets 800-221-8099
J&K Cabinetry - Ohio Showroom
9920 Princeton Glendale Rd / West Chester OH 45246
​Will Calls Running 7-10 days Delivery 3 weeks
INFO@TLCKITCHENCABINETS.COM